Emergency Garage Door Repair in Killeen, TX
Call our 24/7 hotline for emergency garage door repair in Killeen, TX. Our professional technicians are available to assist you!
our services
24/7 Garage Door Repair Killeen, TX
We understand that every homeowner needs a reliable emergency garage door repair Killeen, TX. You never know when a garage door emergency will happen – you could be hurrying to work and the garage door breaks down without warning!
When the garage door breaks down, gets stuck, or you suffer major damage, we can help at any time. Our team specializes in residential and commercial garage door repair, and we have a wide range of solutions for your needs. When you call our emergency hotline you won't have to wait for long. Our professionals can come to your location the same day to handle your garage door needs. And along with efficiency, we have the best industry-trusted spare parts to get your garage door fixed right away!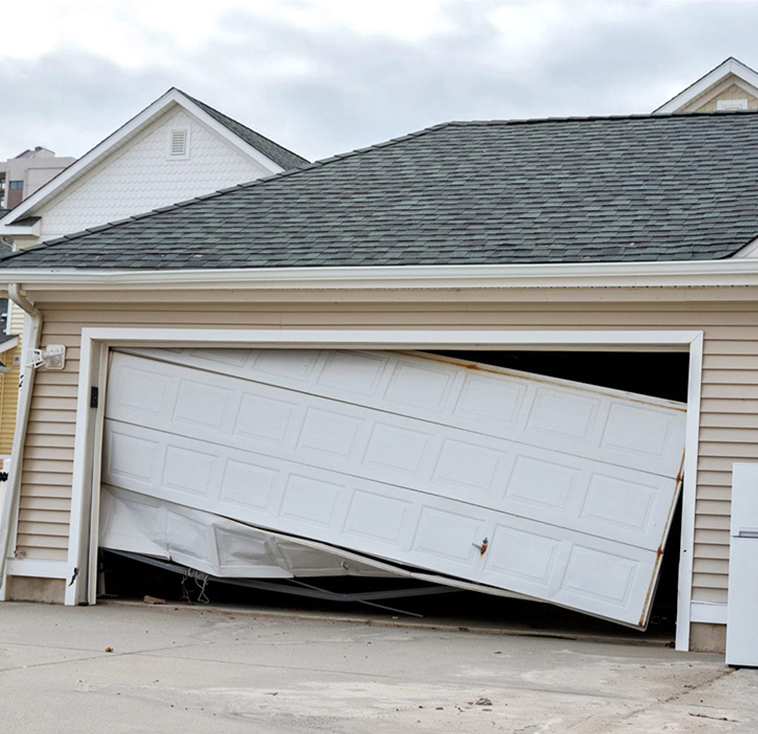 Urgent Emergency Garage Door Repair
We know that garage door are something you rely on daily – you need a perfectly functioning garage door for your home and business. And it's inconvenient when any part of the door suddenly breaks, malfunctions, or gets stuck!
Here at Trimmer Garage Doors Co. we have professionals available for emergencies as well as scheduled maintenance. Our team is available 24/77 to arrive at your home or place of business. We assess both mechanical and automated garage doors and determine how best to get them working in perfect condition again. If you have an emergency garage door repair at home or on your commercial property, you can leave it in our experts hands.
When To Hire Garage Door Maintenance
We know that everyone practically use garage doors daily. And this means that quality garage door repair in Killeen, TX services are crucial to maintaining the doors. After all, a malfunctioning garage door can affect your safety and productivity!
Homeowners and business owners have to deal with any garage door problems as soon as possible. This is to prevent the problem worse. And of course, while you have some experience doing DIY garage door repair, it's always better to contact an expert garage door service to deal with minor and major repairs on your garage doors;
Sudden issues – if something gets stuck, if the overhead doors fall out of alignment, or any other problem that could hamper your business, contact a professional team to troubleshoot your garage doors and get in proper working condition.
Scheduled maintenance – garage doors need to stay mechanically and electronically sound to function. If you need tune-up, replacement, or entire garage door overhaul because there are safety issues, only experienced techs can conduct these repairs because they can assure there's no further damage to your doors.
You're ready for an upgrade – Want extra security features that can link your smart device? Or a faster-moving garage door to move thins speedily? Garage doors are customizable to make security that much more robust. If you are interested in smart features, an improved locking system, and other updates, our custom garage doors can make all the difference.
Why Professionals Should Handle Garage Door Repairs?
Since homeowners use overhead garage doors, sectional garage doors, roll-up garage doors, and other types regularly, it's a must to be able to detect malfunctioning parts. There's really no point in prolonging any damage or wear on your garage doors. Neglecting minor issues could lead to premature damage, higher costs, and most importantly, it could leave your home vulnerable to break-ins and dire safety consequences.
Having professionals handle garage door repairs will ensure that the doors remain under warranty and at the same time receive the right type of tune-up from trained hands.
At Trimmer Garage Doors Co. we stand behind the work that we do. We combine years of experience with the latest tools and products to ensure that your garage door goes smoothly. Our products, labor services, and safety procedure follow industry standards to keep you satisfied.
Trusted Garage Door Repair in Killeen, TX
Trimmer Garage Doors Co is the most reliable garage door service in town. We have served for many years, which mean we've practically seen every type of emergency garage door repair in Killeen, TX. We have the solutions to these specific concerns, from broken cable and springs to garage door opener repair.
Best of all, our reliable service is also designed to be reasonable. We offer the best brands and models, with signature names such as Amarr – at prices that are budget-friendly! When the unexpected happens, we are there with you.
For any urgent request, we send our emergency garage door repair team right away. Our technicians are on standby ready for garage door spring repair, garage door opener replacement, panel fix, and more. We have spare parts, and accessories, and you can also order through our sales team for specific parts. With us, you experience as little interruption as possible – and get back on your way soonest.
Call Us For Garage Door Emergencies
Get in touch with Trimmer Garage Doors Co. for more information about garage door repair and other services. We provide garage door service to Killeen, TX and the entire Bell County, and Travis County, TX. We've got the right tools and experience to respond quickly to your garage door emergency. Our knowledgeable staff is always here to help with any emergency garage door repair needs. Don't hesitate and call us today!
FAQ
do you have a question?
Let Trimmer Garage Doors Co. assist you in garage door repair Killeen, TX concerns. We are a a local garage door company that's been servicing the area for years now, and we pride ourselves on providing the highest standard of work for both residential garage door and commercial garage door projects. Our team can handle installation, tune-ups and major garage door repair. We've got the right set of skills and equipment to make garage door accessible, affordable and efficient for you.